Exceptional Golf. Outstanding Hospitality.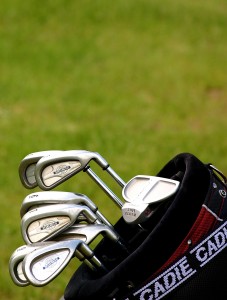 These are the hallmarks of golf outings at spectacular Chalet Hills. So entertain your guests here, at one of Chicagoland's top-rated and most picturesque golf courses, and receive country-club service. Let our professional staff assist you with planning the day's activities to create a memorably wonderful experience for your guests.
Consecutive tee time and shotgun outings are available.
Bag drop service, including club-cleaning and bag-handling
Registration and gift tables
Personalized scorecards, pairings, format sheets, and hole contests
Golf carts and live event scoring
Pre-event announcements
Food & Beverage service to complement your event
On-course beverage service with various payment options: cash, tab, beverage tickets, and more
Golf shop gift certificates available for prizes at full-line Pro Shop
Professional scoring and results summary
Whether it is a large charity or corporate event, or just a group of 12 enjoying a golf play-day, we work hard to ensure your complete satisfaction. Many corporations, associations and private groups choose us each year and return to Chalet Hills again and again!